The popular entertainer, Teniola Makanaki is also among those that face the wrath of the power holding company of Nigeria (PHCN) formerly known as NEPA this evening.
She didn't tag anyone as her voice alone is enough to reach the appropriate quarters I think. She lamented by saying, "NEPA e be like sey una dey craze, no light, Bill na 200k, una dey mad o". This is interpreted as she abusing the power holding company that they didn't bring light, yet they charged her such huge amount in a month.
See her tweet below: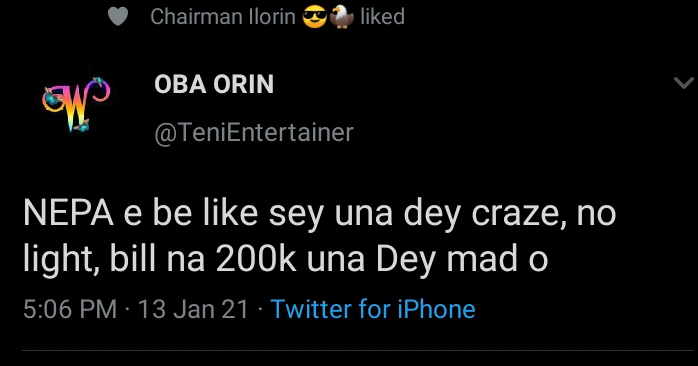 A lot of fans has advised the Makanaki crooner under her comment section on Twitter. Some said she should switch to prepaid and also she should get a solar panel so that she can be rotating both. It will avoid being charged such a huge amount.
In other news it has been previously reported by news dailies that electricity tariff has been increased and the President has also approved the hike in electricity bill. Some fans even said those that are using prepaid are now charged enormously on their meter.
See fans reactions below: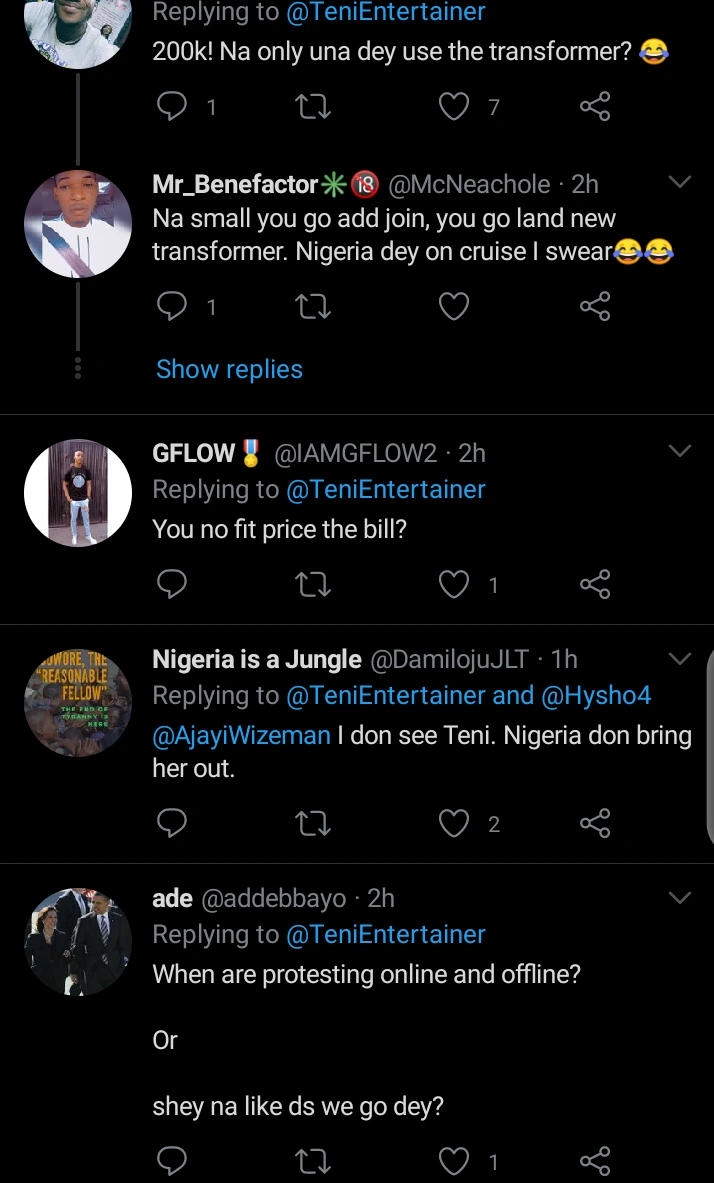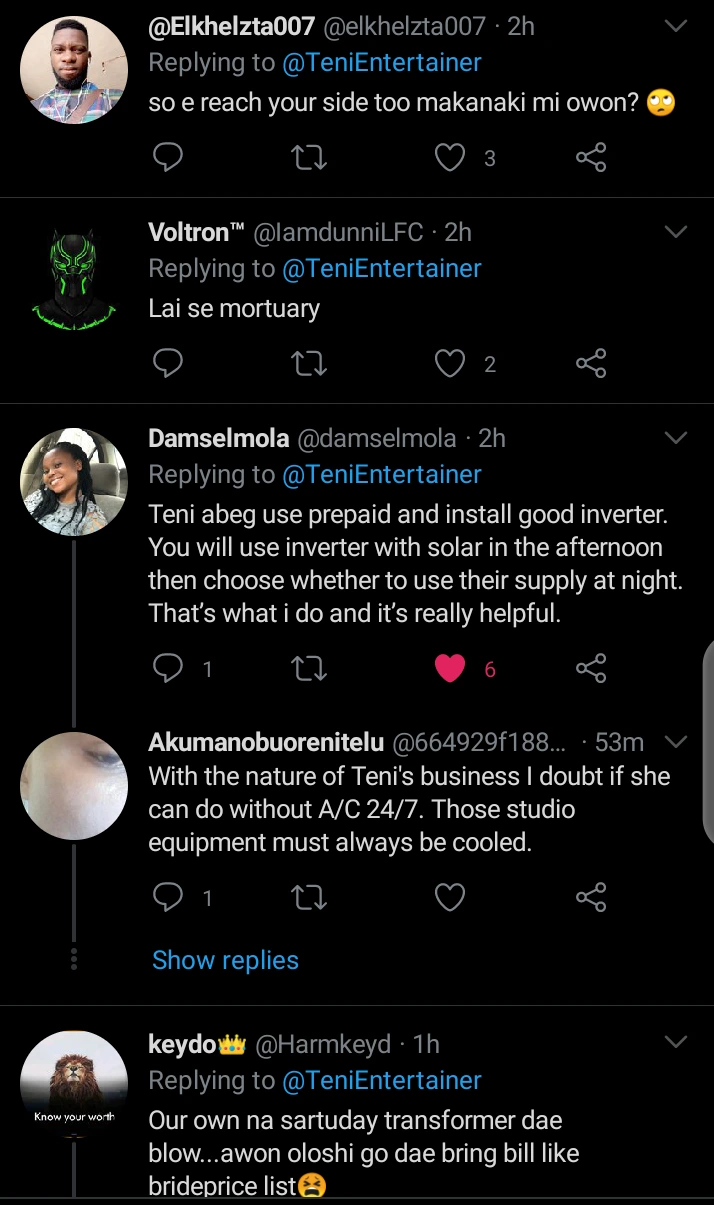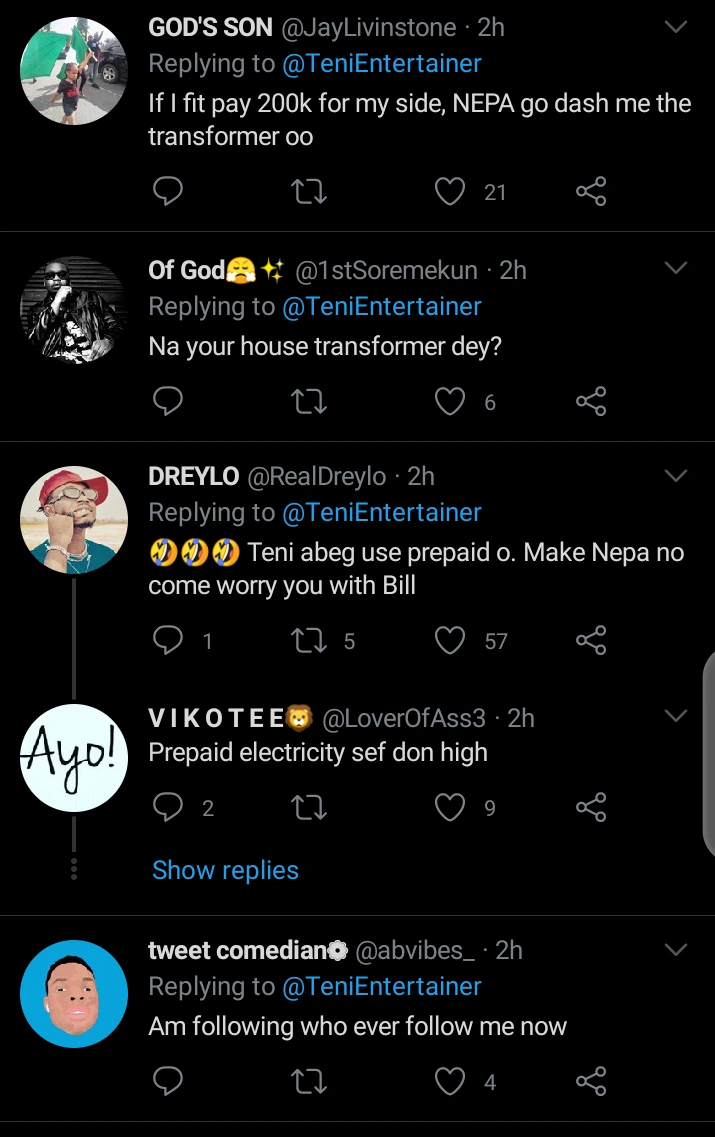 The post <a rel="nofollow" href="https://www.lucipost.com/2021/01/nepa-e-like-say-una-dey-craze-teni-reacts-after-nepa-give-her-200k-bill/">"Nepa e like say una dey craze" – Teni Reacts After NEPA Give Her 200k Bill</a> appeared first on <a rel="nofollow" href="https://www.lucipost.com/">LuciPost</a>.