Club owner and event promoter, Cubana Chief Priest has revealed the reason he is punctual with the reciting of his hymn every day.
In a post via his Instastory, he revealed that it was the dying wish of his mother to have him recite his prayers with his rosary every day as a source of strength of God to him.
Cubana made it known that he wears his rosary everywhere he goes including where he makes all his money by signing endorsement deals and his Xhrine nightclub.
He wrote: "I wear my Rosary to bags, just wish mama was still here, she said no matter what, make sure you say your Rosary. Every day I have been doing it that is why my Rosary is golden."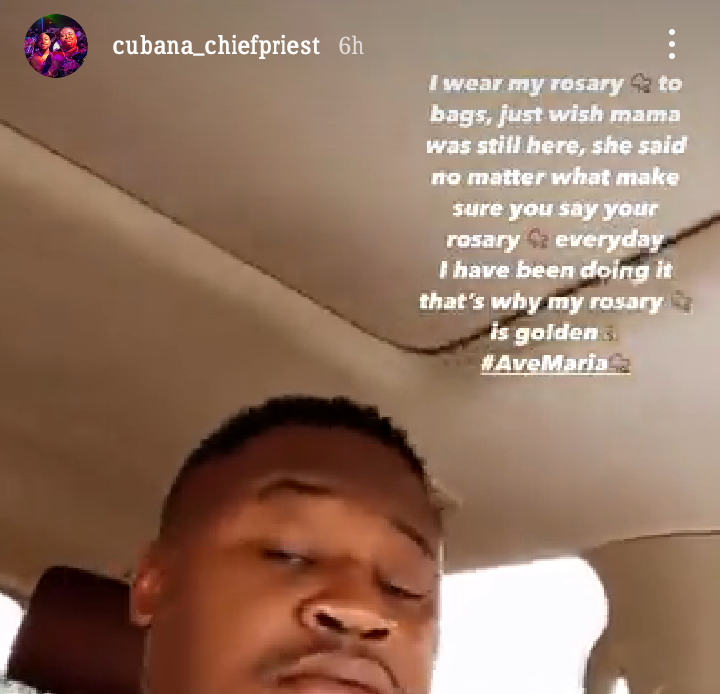 The post <a rel="nofollow" href="https://www.lucipost.com/2021/02/why-i-say-the-rosary-every-day-cubana-chief-priest-recounts-one-of-his-late-mothers-advises/">"Why I Say The Rosary Every Day" – Cubana Chief Priest Recounts One Of His Late Mother's Advises</a> appeared first on <a rel="nofollow" href="https://www.lucipost.com/">LuciPost</a>.